WHAT OUR CUSTOMERS SAY ABOUT US!
Three vital aspects of any successful business is the ability to offer impeccable QUALITY and SERVICE at a fair market PRICE. All three are equally important, yet any two on their own will never produce VALUE or satisfied customers willing to recommend you. Birdsall Marine continually strives for this three part balance.
TOLSON D. - AUG 2023
Boat Owner
Birdsall Marine,
 I purchased a mini rocket launcher leaning post from you back in June and installed it on my
Boat myself. My boat is a classic 1985 Mako 236 Inboard that I've been gradually fixing up. I don't
Use the term "restore" because the boat is mechanically sound and in functional condition. I'm just
Doing some improvements to it to make it better for my use. I'm writing you because I couldn't be
Happier with the quality of build of the leaning post and the functional aspects. The storage
Compartment is great for easy access and the overall sturdiness of the post is wonderful as well.
I'm a pretty big guy and was able to fully sit on top of the cushion and run the boat in rough
Water without it moving or flexing at all.
When I bought the boat, it had the original helm chairs that you see in the old Mako 23 inboard
Ads which I removed. The post was extremely easy for me to install by myself. It is a great addition
To the boat.
I realize that comparatively speaking this was a small purchase from you guys and fairly insignificant
To the larger and more significant builds you do, but even then, the quality and attention to detail
On your part is unparalleled to others I've seen. In the future, if there's other components that
You supply that I think would be great additions to the boat I will not hesitate to contact you.
I couldn't be happier so far.
I've included a picture of the post after the install was complete.
     Thanks Again,
    Tolson D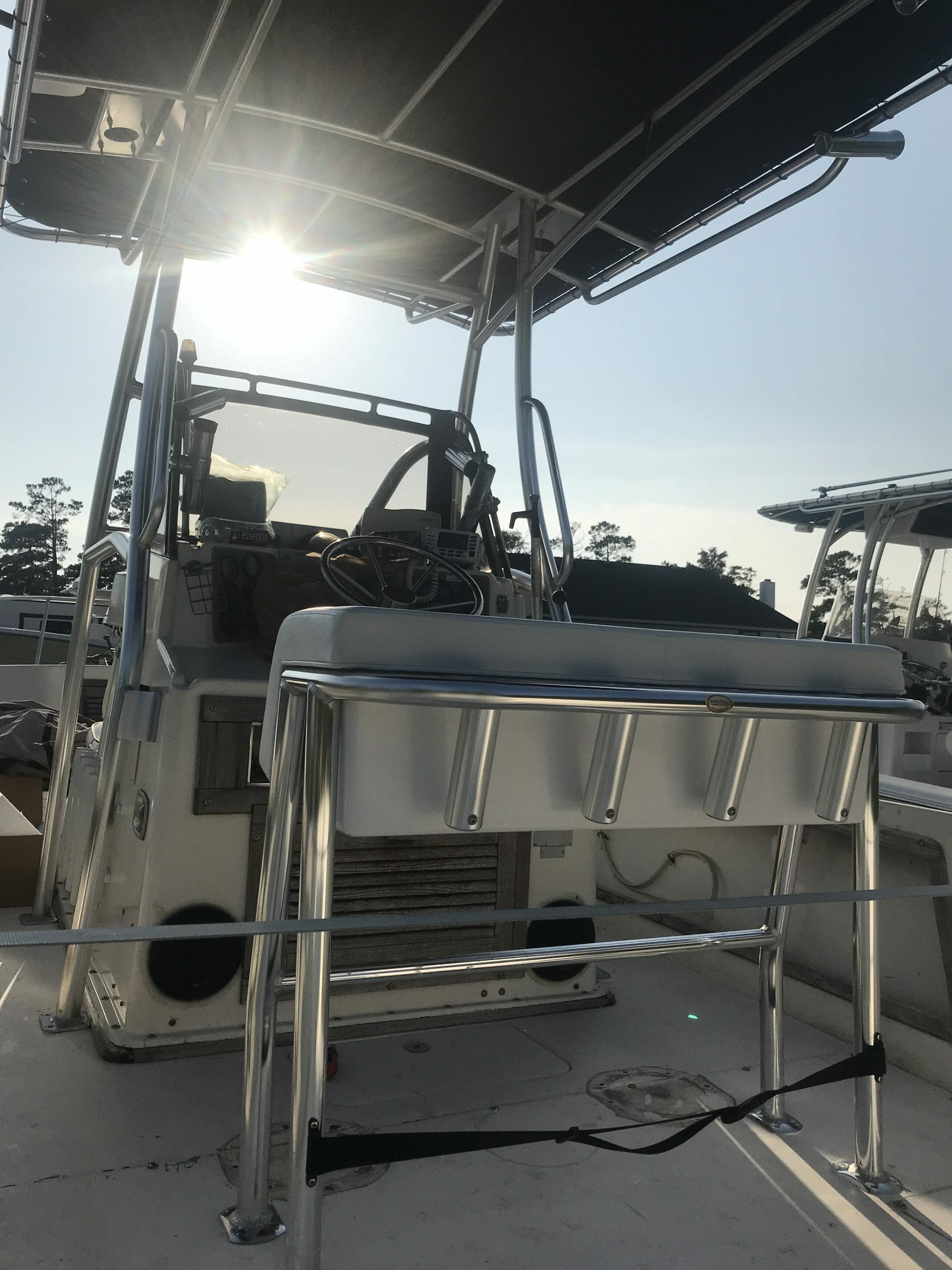 TOLSON D. - AUG 2023
Boat Owner
DAVID BRUZON - JUNE 2023
Boat Owner
"Another amazing purchase, shipping, and install.  Thanks again!"
"I have several other pictures from previous projects I've used you guys for. I'll attach them here.   Lord knows I get asked all the time where I get them."
"Just a note to tell you thanks for the absolutely perfect job you all did replacing the pipe work on my 27 Albury. It looks better than brand new! The seats are also a tremendous improvement. Cannot tell you how pleased I am!"

"Very reasonable prices especially for the premium work that is done . Bobby Jr and his father are absolutely the best at what they do and are very helpful from the moment you walk in to finished product. I've had 2 similar half towers designed and constructed here and both were over the top awesome! Thanks so much."
"Quality, service and outstanding products make Birdsall Marine a go to place for all of your boating and other fabrication needs. Great, friendly staff that takes pride in their work... It shows!"
"Very happy with my new leaning post, excellent product at a great price. Don't waist your time with those on Ebay. You get what you pay for!"