At Birdsall Marine Design, quality is job one.  This is not an advertising slogan, but rather a company-wide imperative. A lot of our employees have been part of our team for many years.  When new employees are hired, they are rigorously trained to uphold our tradition of high standards.
The selection of production materials is not dictated by price, but rather by engineering properties, with the prime consideration being durability in the demanding marine environment.  The harsh reality of this environment includes corrosive, electrolytic, and radiant energy concerns. This policy extends to absolutely every component utilized in our products.  For example, on our anodized products we only use highly polished clear anodized pipe.  Each length of pipe goes through a quality control inspection.  Any questionable material is rejected before it even gets on the rack.  Polished anodized aluminum presents a TIG welding challenge.  Our highly talented welders use their many years of experience to insure the quality of each weld.  Upon the completion of such welding projects, detail men hand paint every weld with aluminum paint to protect them from the elements.  We outsource our powder coating to a long established specialty company that follows our same protocols and standards.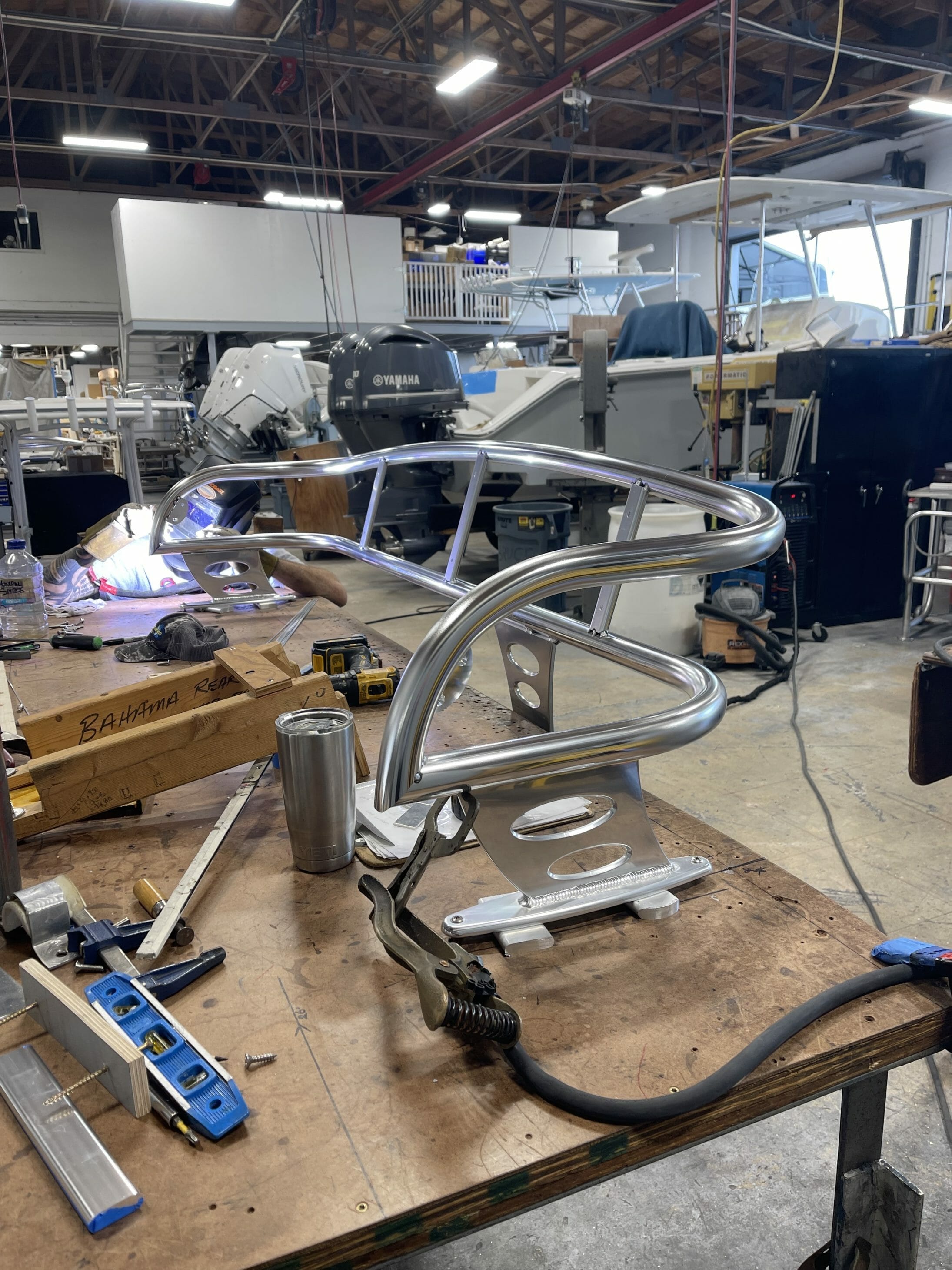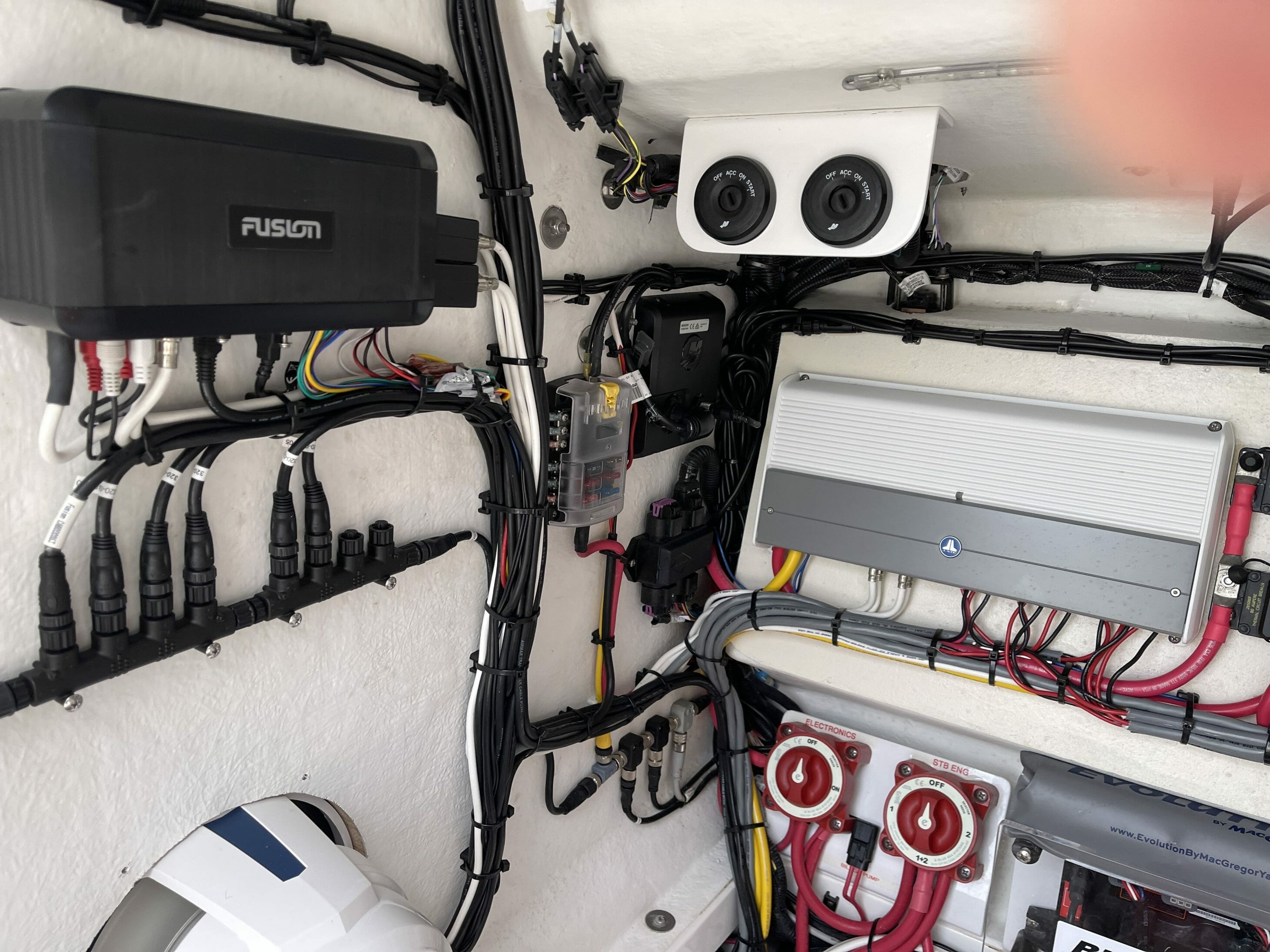 Likewise, our fiberglass components are fabricated by craftsmen in the highest quality molds using materials expressly engineered for the specific application, with cost being of minor consideration.  No wood is used in our products.  All cores are no-rot polymer based.  Once again, strength and quality are our first concerns. This policy extends throughout our product line to every department.  Our canvas shop uses only premium materials like Weblon, WeatherMax, and Sunbrella.  All threads are the highest quality, environment-proof synthetics.  Our upholstery bases are rot-proof aerated PVC.  All upholstery foams are closed cell, which do not soak up water. Our rigging department utilizes only tinned wire, premium marine quality terminal ends, the highest spec heat shrink tubing, and premium electrical components.  Marine stainless steel fasteners, over-sized thick stainless fender washers, stainless  aircraft style lock nuts – the list goes on and on to include every component that we use.
There are two other factors that are included in our quest for the highest quality control possible.  The first is also a big part of the innovations that we've produced over the years: carefully listening to our customers!  We have a highly symbiotic relationship with our customers, both OEM and private, often lasting for decades.  We try our best to combine our considerable experience in the marine market place with their specific needs.  A wonderful result is often innovation.  The remaining factor is our belief that we, as a business, are compelled to treat each project as if it was for our own boats.  Quality is definitely job one!